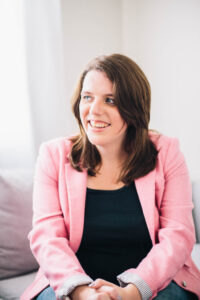 She always starts off her presentations by letting attendees know that they are in a safe space and are able to ask any and all questions.
Betsy also knows how to make sure your attendees have a lot of fun while learning. Her use of humor to drive home points make her presentations memorable while also fast-moving.
Your attendees will always receive her email address at the end of the presentation for questions they may have later, and as needed, they may also receive a page full of resources to help them become lifelong learners of social media.
Social Media 101
The Power of Community
Discovering Content
How to Handle Online Reviews and Comments
Social Media Tips & Tricks When You Don't Have Time or Money
Betsy has presented to audiences of different sizes and abilities. Some of the places you may have seen her include:
Adventures in Northeast Ohio
Visit Gahanna
Marion Area Convention & Visitors Bureau
Marietta/Washington County Convention & Visitors Bureau
Tennessee Association of Convention & Visitors Bureaus
Miami County Convention & Visitors Bureau
Collections Salon
Ohio Travel Association
Hocking Hills Tourism Bureau
Findlay-Hancock County Convention & Visitors Bureau