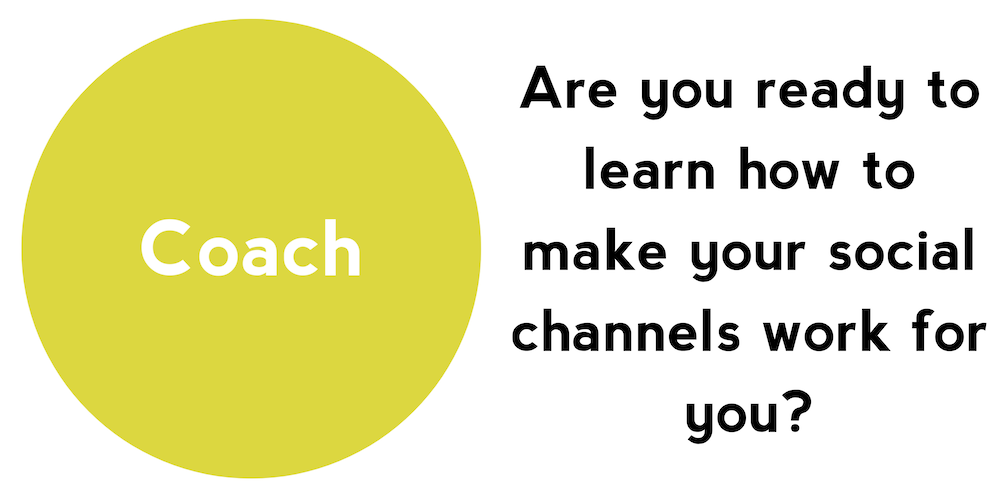 Ask Me Anything
Price: $100 for an hour session
This is your time, and so you can ask anything you want. This option means that there will not be preparation ahead of time. So any analytics will be looked at together and analyzed in the moment. This is a great option for people that need to address one specific problem with their social networks.
Social Media Content Coaching – Lite
Price: Varies
If you don't have the budget to bring in a day-to-day consultant, this option is for you. Get weekly homework assignments that will help you discover what your best content sources are and how to put it all together for effective social media and blog posts.
In this option, you will receive weekly homework assignments that build off of each other and are specific to your abilities. So your experience with this program will be different than anyone else's, and you will only get what you put into it. After you email in your homework assignment, you will receive email feedback and your next assignment within twenty-four hours. All communications under this option are done through email.
Social Media Content Coaching
Price: Varies
Just like with the Lite version, you will get weekly homework assignments. But this option allows for us to talk more about the content you are producing rather than the theory of what you should be producing.
Every week, we will have a Skype call where we discuss your upcoming social media posts and your homework assignments. In this option, you give access to your analytics, so we can discuss what is working for you and what's not. We can adjust what you're doing based on that information and create responsive posts. No social media posts will be written for you in this option, but we can edit what you already have together.
In-Person Training
Price: Varies
This in-person training can cover any topic that you're interested in. We will spend a half day (or more) together going through a prepared presentation and going through any questions that come up during that time. You will grant access to your analytics ahead of time to help personalize your training for what works for your community. Price is dependent on complexity of your needs and travel expenses.
Interested in getting started?
Email betsy@badconsultingllc.com for more information.